(Image source from: businessinsider.com)
In a first, the 5th in line to the British throne Prince Harry, got engaged to Suits actor and a black-American divorcee; Megan Markle. They made their first public appearance post engagement revealing details of their ring and how they fell in love, in a candid interview. Hours after the Royal announcement of their engagement, Prince and Megan walked at the Kensignton Palace Sunken Gardens and showed off their engagement ring, hand in hand. They appeared too engrossed into each other and in a very romantic way they showed off the stone which is part from Botsvana and part from Lady Diana's jewel collection.

Harry told he was in love with Suits Star Markle, 2 years before meeting her officially. Declining the details about the proposal, he just mentioned 'of course it was romantic'. Harry proposed in their cottage at dinner time, and Harry did get down on one knee. Markle mentioned, "just an amazing surprise. It was so sweet and natural and very romantic." And Megan didn't even let Harry finish the question and kept on saying yes.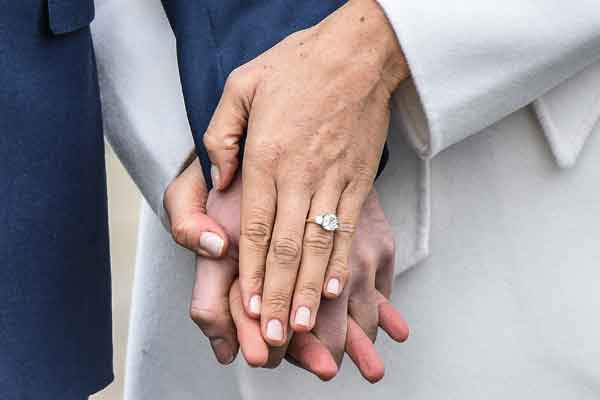 Image credit: time.com
"She didn't even let me finish, she said, 'Can I say yes? Can I say yes?' ... and I was like, 'Can I - can I give you the ring?' She goes, 'Oh yes, the ring,'" Harry recalled.

The Royal wedding will take place in Spring of 2018 and the rest of details will follow on. Harry designed the engagement ring keeping in mind about his late mother. He made her a part of this special moment in his life by keeping two of the side diamonds from Lady DIana's gem collection. The centre rock is from Botsvana where he has been spending a lot of time ever since he went in his childhood. These all keep a special place in his heart. And he mentioned if his mother were alive today, she would be jumping up and down with happiness. "I think she would be over the moon, jumping up and down so excited for me," Harry said. "It's days like these I really miss having her around."

The Queen and Prince Philip II said, they are "delighted for the couple and wish them every happiness."

Markle and Harry began dating from July 2016. Markle is 3 year older than Harry having a black mother and is a divorcee. Markle stars as Rachael Zane in hit TV drama Suits which is currently in its 7th season. "I think for both of us, though, it was really refreshing because given I didn't know a lot about him, everything that I've learned about him, I learned through him as opposed to having grown up around different news stories or tabloids or whatever else," Markle said.

Megan has been in limelight from years for her charitable causes and her role as an advocate for UN Women, the United Nations office for gender equality and the empowerment of women and also global ambassador for World Vision. Markle was previously married to movie producer Trevor Engelson from 2011 to 2013. She spoke about her relationship in a vanity fair interview published in September just around their first public appearance as a couple at Invictus games in Canada.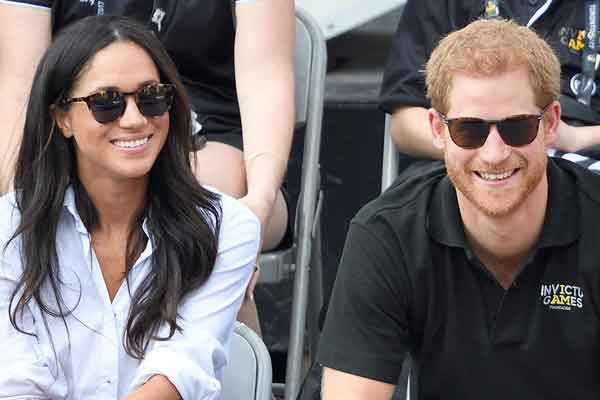 Image credit: people.com
"We're a couple. We're in love. I'm sure there will be a time when we have to come forward and present ourselves and have stories to tell, but I hope what people will understand is that this is our time," she told the magazine.

"This is for us. It's part of what makes it so special, that it's just ours. But we're happy. Personally, I love a great love story."

Harry has been vocal about his mental struggles and recently he admitted that he had come "very close to a complete breakdown on numerous occasions." he also mentioned that he endured "years of total chaos" because he was unable to cope with his mothers death. he had a reputation of a flamboyant party boy even photographed naked in his hotel rom at Las Vegas in 2012. But he worked hard to improve his public image there on and even began dedicating himself to more charity causes.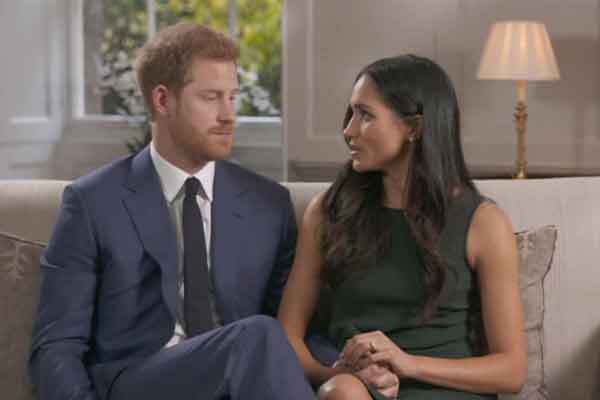 Image credit: mirror.co.uk
Markle's parents, Thomas Markle and Doria Ragland, said they were "incredibly happy for Meghan and Harry." They released a statement "Our daughter has always been a kind and loving person. To see her union with Harry, who shares the same qualities, is a source of great joy for us as parents."

While prince William and Duchess Kate expressed they are extremely happy and excited.

By Minu Manisha