Miss Shetty Mr Polishetty Movie Review, Rating, Story, Cast and Crew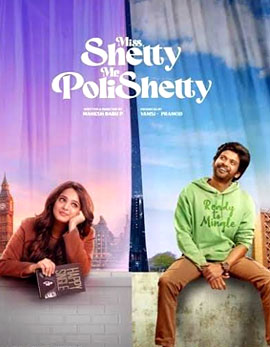 Rating:

Director:

Mahesh Babu Pachigolla

Cast:

Anushka Shetty, Naveen Polishetty

Banner:

UV Creations

Producer:

V. Vamsi Krishna Reddy, Pramod Uppalapati

Music:

Radhan, Gopi Sundar

Release Dt :

Sep, 07 2023
Story
Anushka Shetty is back on the big screen with Miss Shetty and Mr Polishetty after Bhagamaathie. Let us take a look at full review of Anushka Shetty and Naveen Polishetty's Miss Shetty Mr Polishetty Movie.
Story: Anvitha Ravali Shetty (Anushka Shetty) is a London-based chef and Sidhu Polishetty (Naveen Polishetty) is a stand-up comedian. Anvitha is determined to become a mother without marriage. Sidhu turns as her partner for pregnancy after Anvitha finds him interesting and Sidhu fall in love with her. The story revolves around the emotions of Sidhu and Anvitha, whether Anvitha intentionally planned for that or how his pregnancy concept will change the decision of Anvitha is the whole story.
Analysis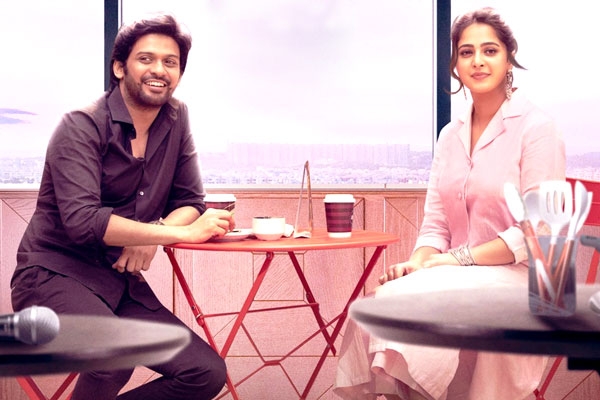 Miss Shetty Mr Polishetty is a new concept dining in for the audience. This is completely a modern-age love story, where a woman wants to become a mother without marriage. The director picked up a sensitive slot of sperm donation and conveyed it in a very light manner. The interval scene remains to be the highlight scene. Naveen needs to take all the credibility. He not only carried film promotions, but he is also the key man who carried the film with his timing and spontaneous one-liners.
The first half is entertaining and engaging, but the second half is emotional and feels dragged at times. Production values are good and the songs are okay. The climax is okay and together Miss Shetty Mr Polishetty is a clean family entertainer.
Performance
Naveen gets all praise, Despite poor music and BGM, Naveen Polishetty is the saviour. Even though it was a comeback movie for Anushka, Naveen's comedy timing was completely show-stealer. He just lived in his role. Anushka Shetty looked perfect in the role of a mature successful woman, yet Naveen took all the credit. The climax emotional scene was a big asset for Anushka performance. Murali Sharma, Jayasudha and Tulasi are also okay.
Positives :
Naveen Polishetty
One-liners
Negatives :
Second Half
Climax
Final Word
Miss Shetty Mr Polishetty will impress a section of audience and it makes a limited watch.
Stills from this movie
Videos & Trailers