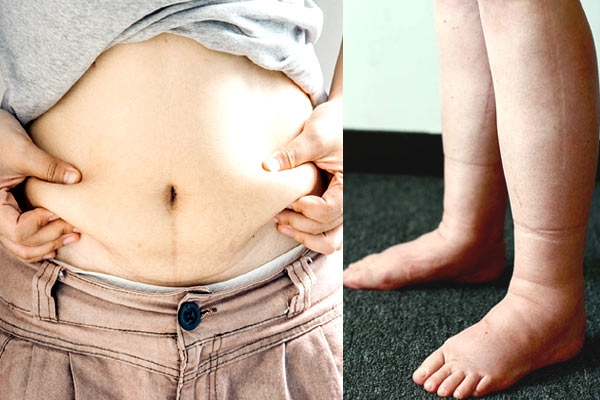 Many of them are keen to reduce their gained weight but they are not much educated how to go ahead. Water weight is a new term for most of them and it is the total amount of the water that your body holds. The human body has 60 percent of water and it may vary by 1-2 kgs per day. It all depends on the consumption of water and how much water you lose through urination and perspiration. This also has a visible impact on some of the people and particularly on those with high sodium and low water diet. The study has been published in the National Library of Medicine. Heart diseases, physical inactivity, kidney diseases and constipation are the major discomforts that take place if your body suffers from increased water weight.
If you take in excessive sodium and carbohydrates, water retention takes place. The deficiency in magnesium and pottassium too can lead to water weight increase in your body. The hormone fluctuations in women too can lead to water retention, a week before menstruation. If you are craving for salty food and taking more carbohydrates, water retention takes place. Sitting for long time too can lead to water retention. If your heart or kidney has issues, there would be water weight in your body. There are several medicines that can cause water retention which is a negative effect.
How to Reduce Water Retention?
As per the advise from the American Heart Association, everyone has to exercise atleast for 2.5 hours in a week. Keep your body moving so that it can avoid fluid retention and the water weight gets reduced. Reduce the intake of the carbohydrates and use substitutes like pasta, break, fish, meat or poultry. Sleep is also a best way to reduce the water weight. Vitamin B6, magnesium, and potassium are some of the best vitamins and minerals that can reduce the water weight. The National Institutes of Health suggests vitamin B6 supplements.